USB FLASH DRIVES
USB Flash Drive Lego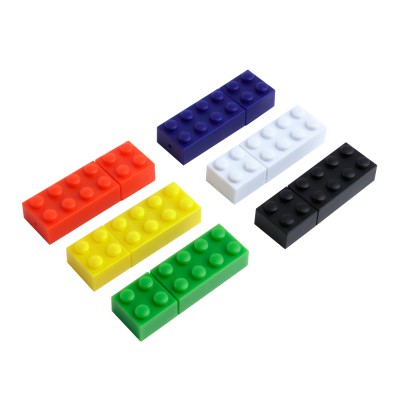 CM-1338
USB in Lego Brick Design
Iconic design
Plug and play device which has the ability to store, remove and exchange data easily.
Product code:
CM-1338
Dimension:
55 x 19 x 10 mm.
Color(s):
Black, Blue, Green, Orange, White, Yellow
Packaging:
Polybag, White box
Decoration:
n.a.
Print dimension:
Front side: 15 x 7 mm. Back side: 34 x 7 mm.
Technical
USB 2.0
1GB - 2GB Write / read speed: 5/10 mb/s
4GB - 16GB Write / read speed: 5/11 mb/s
32GB Write / read speed: 6/12 mb/s
Material: Plastic
OTHER USB FLASH DRIVES PRODUCTS