USB FLASH DRIVES
USB Flash Drive Frankfurt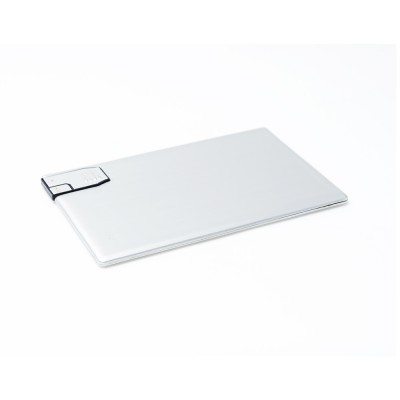 CM-1042
Keep your valuable data with you at all time
Super thin flash drive with a thickness of only 3mm.
Credit card fits seamless in any wallet.
Secure data with encryption and password protection.
Very large personalization area.
Try our Laser Engraving to make it an unique business gift.
Product code:
CM-1042
Dimension:
84 x 54 x 3 mm.
Color(s):
Metal
Packaging:
Polybag, Metal Gift Box, Pouch (velvet), Plastic Credit Card Box, White Credit Card Box, White box
Decoration:
Engravement, Pad Print
Print dimension:
Front: 70 x 40 mm. Back: 70 x 40 mm.
Technical
Plug & play
Powered by USB, no external power needed
Write/delete protection switch
Shake protection, electromagnetic wave protection
Available capacity up to 32GB
Compatible between different operating systems
Application software support in Windows OS security function
Application software to resize partitions available
OTHER USB FLASH DRIVES PRODUCTS