CHARGING CABLES
Type-C Connector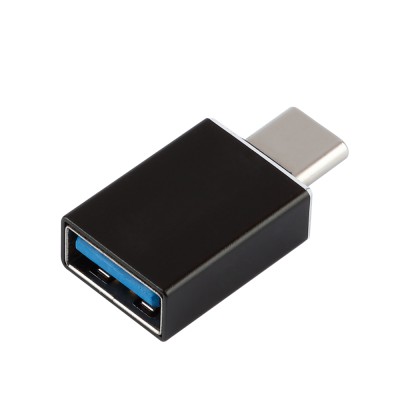 CM-5119
Compact connector to connect USB cables to Type-C Ports!
Small USB to USB type-C connector

Connector your USB's to a Type-C Port

Small and compact design

Product code:
CM-5119
Dimension:
29 x 15 x 7 mm.
Color(s):
Black, Silver
Packaging:
Polybag
Decoration:
Engravement, Full colour, Pad Print
Print dimension:
Frontside: 16 x 10 mm. Backside: 16 x 10 mm.
Technical
Transfer data from USB-A to Type-C Connector
Type-C connector, USB-A Port
Material: Aluminium
OTHER CHARGING CABLES PRODUCTS